Embracing Pharmacy Automation: A Technician's Journey
June 8, 2023
We interviewed Natalie, an experienced technician at Senior Rx Care Pharmacy in Lincoln, NE. She sheds light on the evolving role of technicians as it pertains to automation technology.
Embracing Change and Expanding Knowledge
Natalie embarked on her pharmacy career nearly six years ago, starting with manual filling. However, she quickly embraced the opportunity to work with pharmacy automation tools. She recalls her early experiences:
"I didn't have a lot of pharmacy experience, so I was willing to go anywhere in order to keep moving forward in the pharmacy. Not a lot of people wanted to work with automation technology, but I thought, 'I'll learn. I'll give it a shot.'"

She proceeded to elaborate on how expanding her knowledge in automation technology enhances the value of herself and her colleagues as employees.
"The more you know, the more needed you are, and [learning how to use automation] just gives you a stronger base so you can keep moving forward…"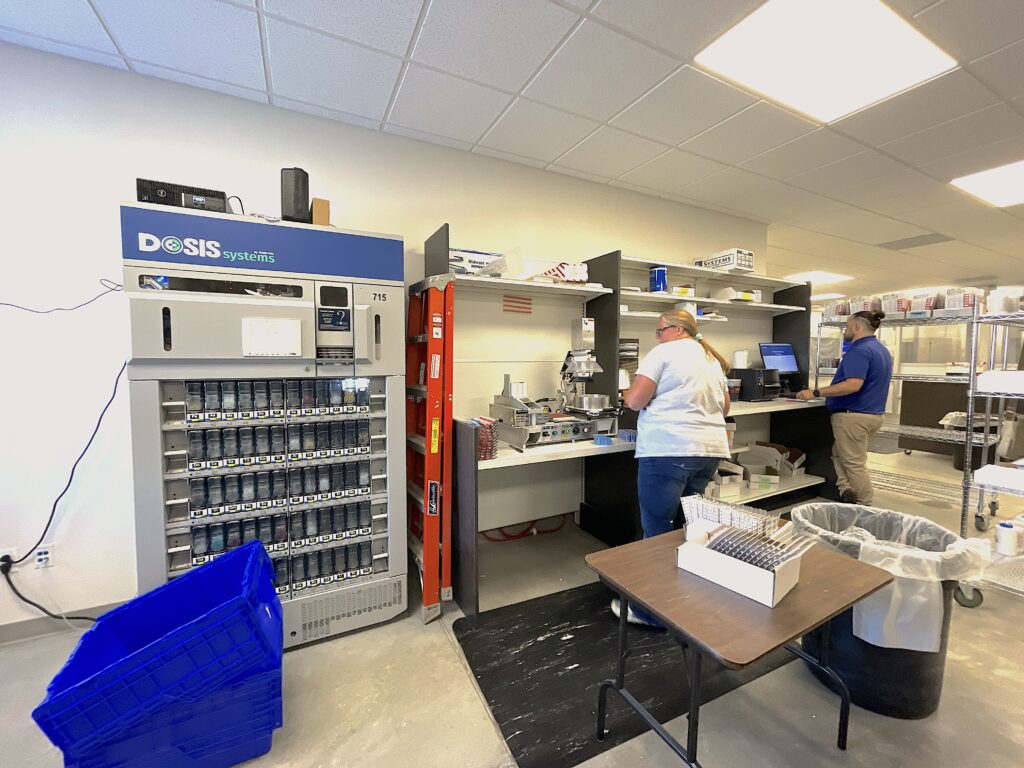 Overcoming Intimidation and Resistance
One notable challenge Natalie observed in pharmacies was resistance to change. She believes this resistance stems from the fear of the unknown and the initial intimidation associated with pharmacy automation:
"There's a strong resistance to change in the pharmacy field. It's intimidating. The machines have a lot of buttons, a different queue, and numerous points that can cause errors. But once you get into it, you realize it's not as delicate as it seems."
This reminds us of another interview we did with Jason Hare at MChest Pharmacy when he said,
"You'd see some [Pharmacy Technicians] have a little resistance. That same person would see cards drop out of the tower all by itself without anyone touching anything. You see them smile. It's exciting. You just gotta get past fear, you know?"
Gaining Expertise and Supporting Peers
Natalie's extensive knowledge of pharmacy automation has positioned her as a valuable resource for the pharmacy and a leader for her peers.
"I like being the person that people can come to ask questions. I've learned a lot about [DOSIS] over the last few years. There's a lot of areas in the pharmacy to learn. Knowing this one is going to be huge for me, this is a really good opportunity for me to showcase some of my skills and some leadership things that I'd like to do."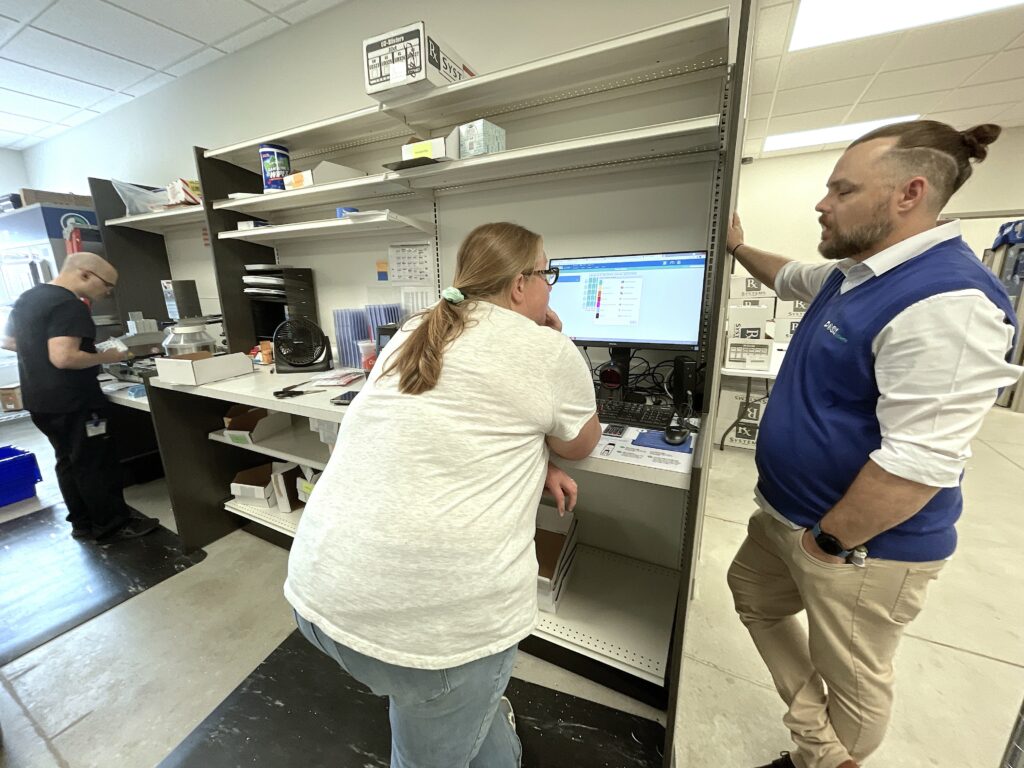 Impact on Manual Filling
For Natalie, pharmacy automation has brought both productivity enhancements and workflow optimizations. She envisions a future where DOSIS Sytems plays a more significant role, gradually reducing reliance on pre-pack machines and manual filling.
"I do think that [DOSIS Systems] will offset manual filling and allow our current technicians to branch out more. While DOSIS is filling cards we can learn more about other parts of the pharmacy."
Automation as a Resource, Not a Threat
Natalie firmly believes that automation is not a threat to pharmacy technicians' jobs but rather a valuable resource.
"DOSIS can be utilized as a tool for sure to help keep good people around and diversify what we're able to do, the more things we learn, the more valuable we are."
She sees it as an opportunity to enhance skills, increase expertise, and become an essential part of the team. By learning how to operate and troubleshoot automation systems, technicians can position themselves as indispensable assets. Natalie's positive outlook stems from her active involvement in running the machines and understanding the value she brings to the pharmacy through her knowledge.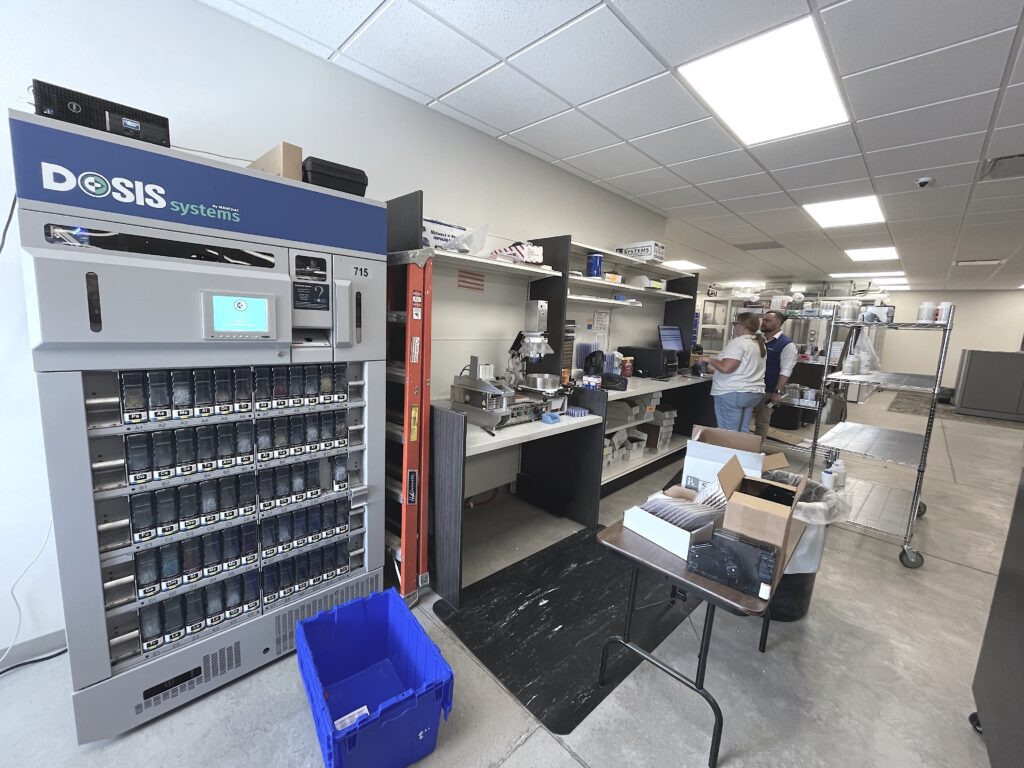 Conclusion
Natalie's journey as a pharmacy technician showcases the transformative power of automation. With an open mind, willingness to adapt, and a thirst for knowledge, she embraced automation and emerged as an expert in her field. As pharmacy automation continues to advance, technicians like Natalie play a crucial role in maximizing its potential and improving patient care.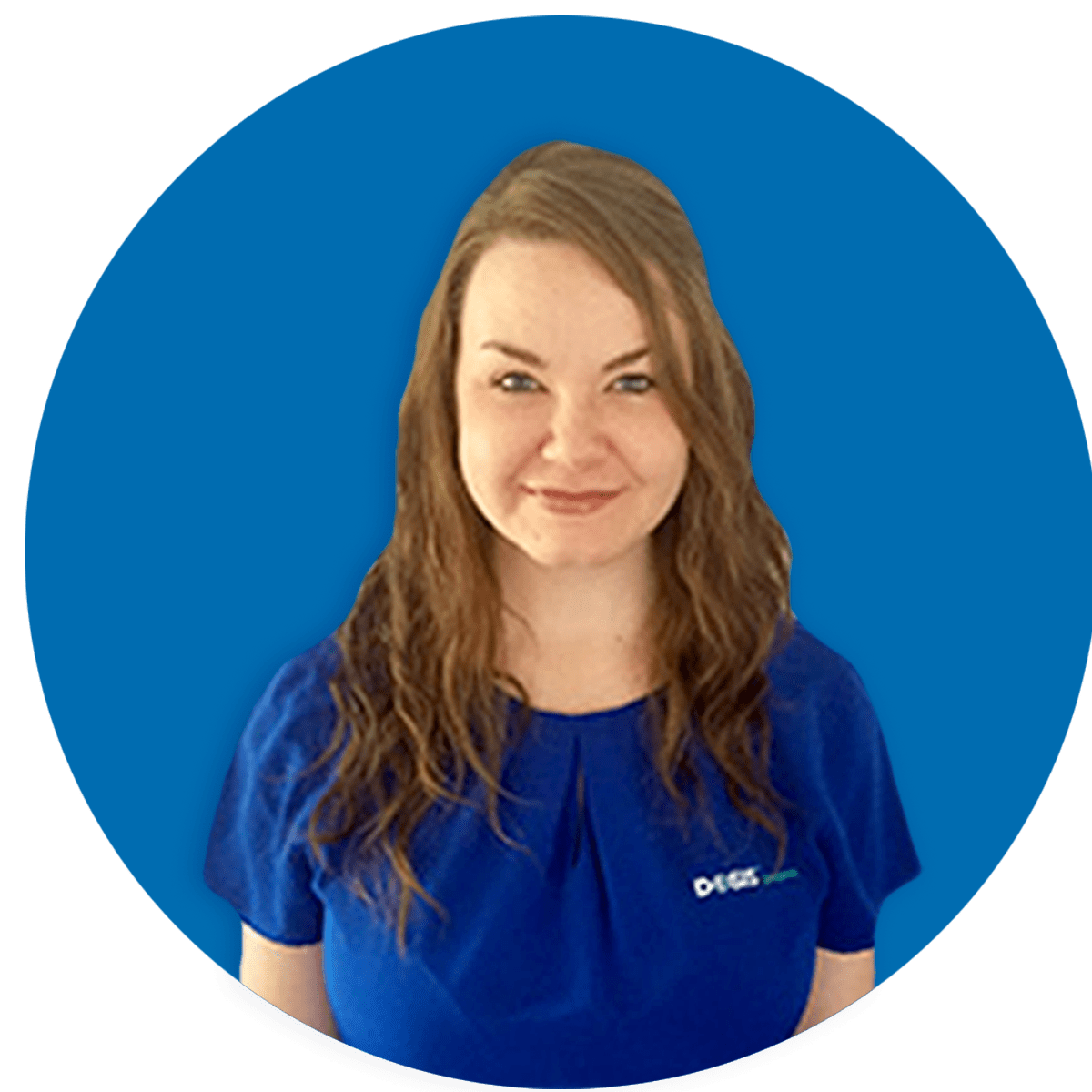 HAVE QUESTIONS?
We'd love to give you a demonstration.
Schedule Demo
Get started
We'd love to give you a demonstration!
Seeing is believing with the DOSIS System. See for yourself the value of DOSIS workflow through a full demo of a working system.
Schedule a Demonstration!