Directional Printing to Pharmacy Work Zones
March 10, 2020
Almost all pharmacies use the physical prescription labels to drive the production activities throughout the pharmacy. Unfortunately, many pharmacies still use a single, centralized printer for all labels. With the cost of thermal label printers and mid­level laser printers ranging from $500 to $1,200 each, it is a relatively small investment to locate printers within each major work center of your pharmacy. It also allows for label sizes and formats to better match the needs of each prescription.
Optimizing the location and format for printing each type of prescription within your pharmacy can improve efficiency significantly. Minimizing walking distance and manual sorting of labels saves time and energy, and this means spending less money on wasted labor.
Selecting label size and formatting based on each prescription's type
can generate more intuitive and cost-effective labels. Many pharmacies print a complex label sheet for every prescription with multiple peel-off areas to accommodate the different sizes that may be needed. These label sheets often cost $0.08 to $0.12 each compared to approximately $0.01 for most thermal-printed prescription labels. Most prescriptions, especially refills, only need a single portion of the expensive label peel-off sheets: you might be throwing $0.10 away on most of your prescriptions. Unit-of-use boxes may need much smaller labels to avoid blocking portions of the manufacturer's information. Controlled substances may need additional sign-off sheets. The peel-off label sheets are complex for good reason, but selecting multiple printers with each printer configured for specific sizes of labels can typically meet the same need with much less.
Four major printing technologies in common use for pharmacy prescription labels are laser, inkjet, direct thermal (no ribbon), and thermal transfer (ribbon). Purchase costs tend to be less for inkjet than laser but inkjet cartridges tend to be more expensive per sheet than laser toner during operation. Thermal transfer and laser tend to produce the most durable labels, but modern inkjet and direct thermal printer/label stock combinations can be selected with sufficient durability for pharmacy usage. Direct thermal labels and printers can often be the simplest and most cost effective option. Note that thermal transfer ribbons must be shredded due to PHI just like any discarded patient-specific labels. Be sure to discuss your ideas with your label vendor to ensure your plans for technology match your ideas for materials.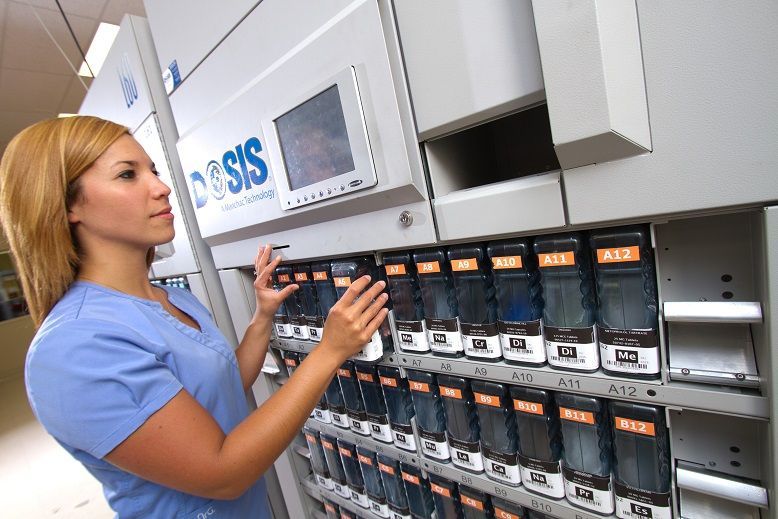 Retail pharmacies may print prescriptions to a single location due to advantages of keeping scripts for a waiting patient grouped together, yet it typically makes sense to dedicate a printer for each physical type of label needed, even if those printers are located adjacent to each other. In most pharmacies, oral solids (bulk pills, tablets, and capsules) are 70% to 80% of the total prescription volume. Dividing this into zones and locating each zone's medications and printer within three walking steps can keep technicians at work stations filling scripts instead of moving back and forth to retrieve stock bottles and labels.
If each work station is not staffed continuously, make sure printers are located such that staff across the pharmacy will notice printed labels waiting on each printer.
Most major pharmacy software systems have the ability to print by zone, but some are cumbersome to configure, especially as your pharmacy needs change over time. Discuss this functionality with your software provider. If it is not a practical feature for them to implement for you, discuss with your automation provider – many offer advanced printing options. For example, advanced printing functions in DOSIS Systems can be implemented with or without automation and can route and format labels based on any data field.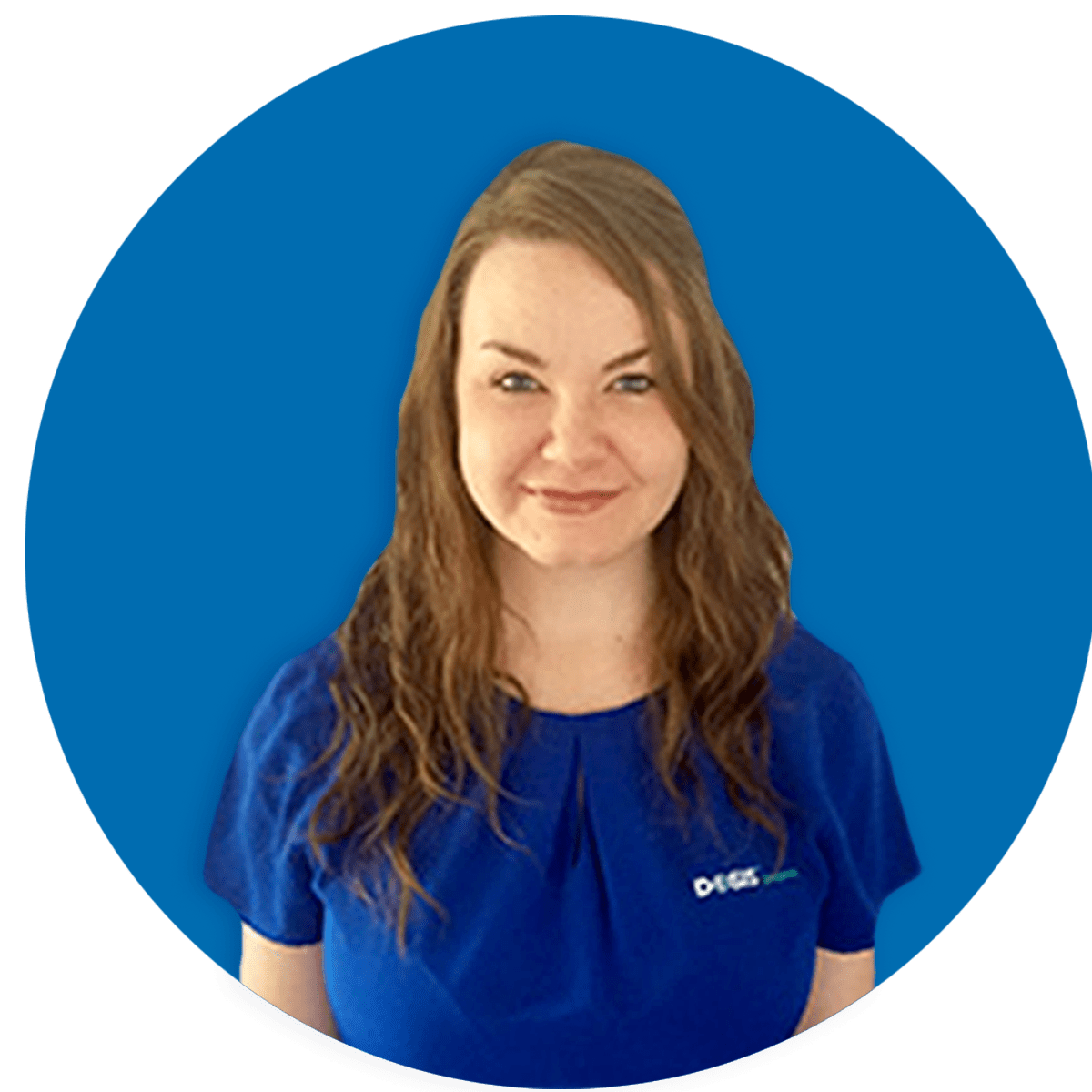 HAVE QUESTIONS?
We'd love to give you a demonstration.
Schedule Demo
Get started
We'd love to give you a demonstration!
Seeing is believing with the DOSIS System. See for yourself the value of DOSIS workflow through a full demo of a working system.
Schedule a Demonstration!